So, most of us are over the cacophony of dive-bombing cicadas; however, there are a select few planning to stick around until August and we're loving it!
We're talking about the cicada art sculptures that have 'flown in' around Baltimore and central Maryland as part of the Cicada Parade-A.
The Cicada Parade-A is a large-scale collaborative art project organized by Formstone Castle Collective, celebrating Brood X. There are tons of Cicada art projects – many of them sculptures – that you can see all over Greater Baltimore and the Central Maryland area! Check out Cicada2021.com to find Cicada creations near you and go on an art hunt! Cicada art will be on display through the end of summer.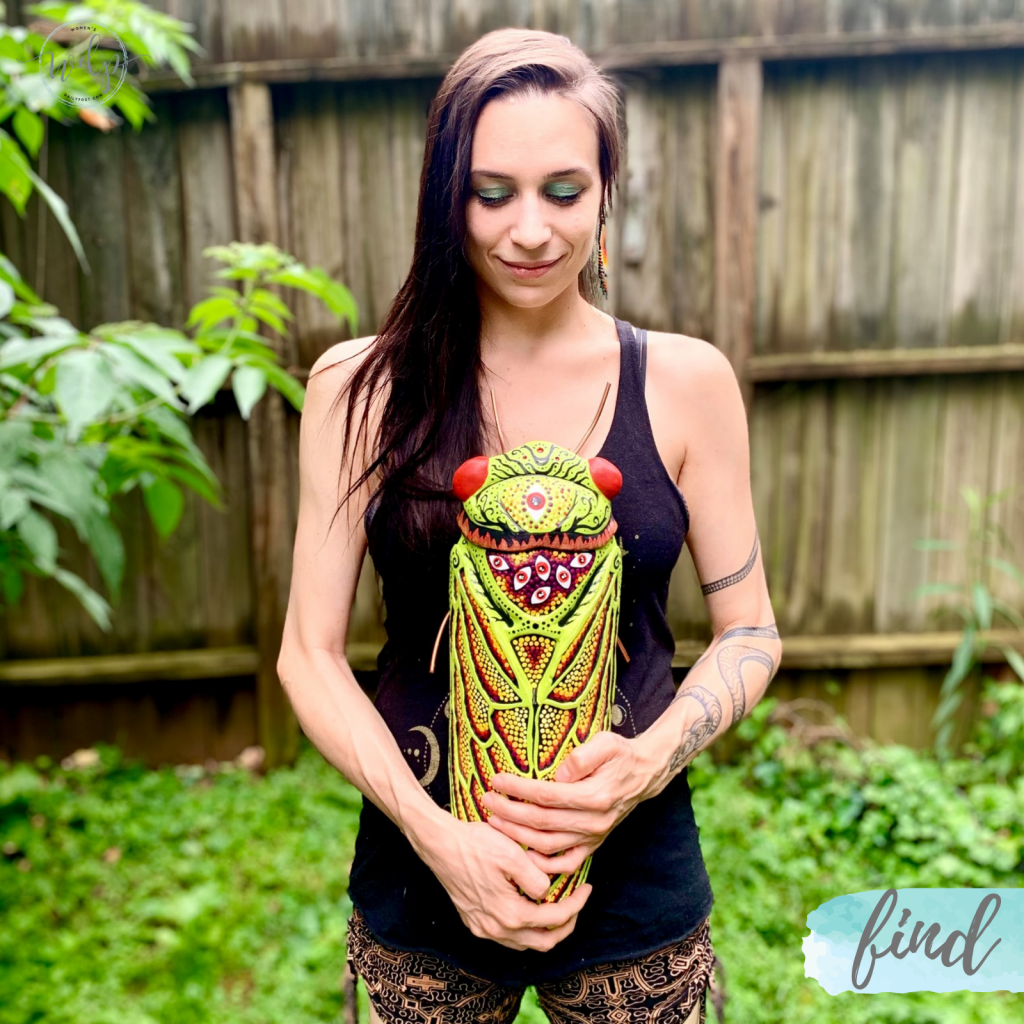 Pictured is artist Summer Blake and her cicada creation, Symphonia. Summer writes: "Symphonia invites us to explore rather than resist life's extraordinary mysteries, and to remember that we each have a unique song to sing, and also that together, our songs form an extraordinary symphony that is unlike any other." (Love Summer's art? Take look at her instagram and website!)
Looking for more Cicada adventures? Charm City Meadworks is hosting Cicada Appreciation Day AND a performance by Fluid Movement on Saturday, June 19th. At 6PM, Fluid Movement will be premiering their "Cica-dance", an interpretive dance number that pays tribute to our Brood-X visitors. The Brewery will have True Respite Brewery's "Cicada" beer on tap all day as well as their own "Cicada Parade-a" draft mead. Grab a pour while you admire their two beautiful cicada sculptures hand-painted by Claire Molina!  You can even ask a bartender to show you how you can make an origami cicada and decorate it yourself.
Photo Credit Summer Blake | www.summerblake.com | @artofsummerblake