If there was a silver lining to quarantine and social distancing, it was a schedule reset. Gone were the four-birthday-party-two-sports-practice-three-game weekends. Gone were the whirlwind flights for two hour business meetings. Gone were the early morning coffee work huddles, lunchtime sweat sessions at the gym, and constant errand list that orchestrated our everyday lives.
What emerged for many of us was a rediscovery of nature and the outdoors, especially of the amazing natural gems in our communities. We explored trails we didn't know existed. Took our yoga classes outside to grassy spaces. Opted for daily walks around the neighborhood or local park.
In a sense, green spaces kept us grounded as the world tilted.
As we emerge into whatever 2022 holds for us, one thing is for certain: we all need to keep nature as part of our wellness plan. Luckily, Irvine Nature Center realizes how important this is and has expanded their programming to embrace nature as wellness.
"Based on the premise that we all feel better inside when we spend time outside, the health and wellness through nature programming at Irvine is intended to provide a connection to self, connection with nature, and connection with community," said Brooks Paternotte, Executive Director.
Located in Owings Mills, Irvine Nature Center is home to 211 acres of woodlands, wetlands and meadows, including more than 8 miles of maintained trails. Irvine is the only private, non-profit nature center in the region and provides more than 800 environmental education program sessions annually.
If you're a parent in Baltimore, you probably know about Irvine Nature Center's amazing nature preschool program and homeschool enrichment options. You may have even taken advantage of their popular day-off camps or summer camps. If you have a child over the age of 2, you've probably even been to a birthday party. Irvine has always been a leader in innovatively connecting kids with nature.
But you may not have known how they are committed to supporting wellness for the entire family. Here are three ways Irvine can help you and your kids stay healthy in the upcoming year…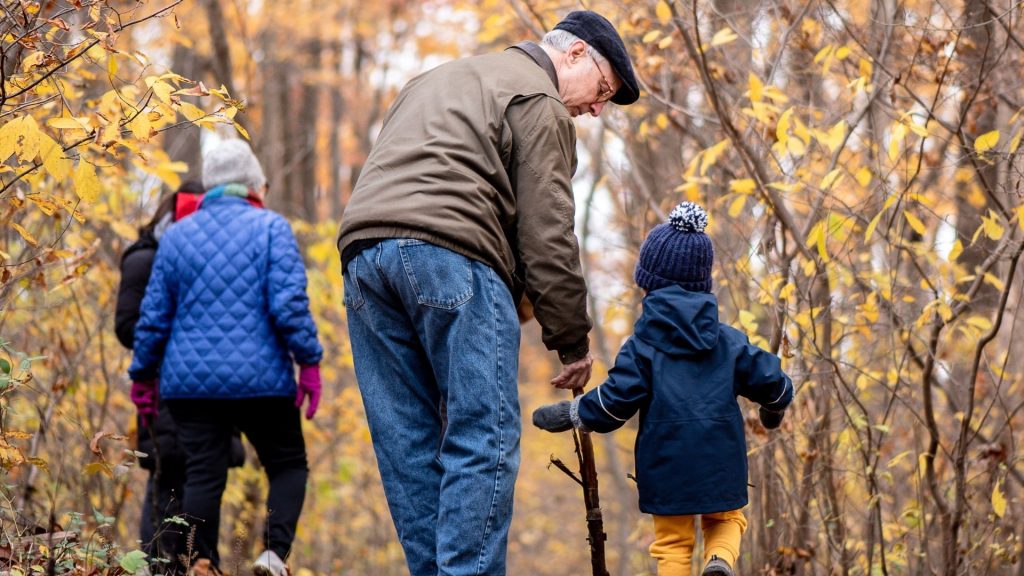 CONNECT WITH NATURE
It's no secret. Spending time in nature is linked to both cognitive benefits and improvements in mood, mental health and emotional well-being. Sometimes the hardest part is just making time for it.
Irvine offers several opportunities for the entire family to connect with nature and one another. As a family, you can take a hike on one of their trails, schedule an animal presentation or guided hike, or even sign up to tent camp on their grounds.
Kids can participate in one of their nature programs, explore the giant nature playground, meet one of the Center's 8 raptors, or experience everything that Irvine has to offer during one of their popular summer camps.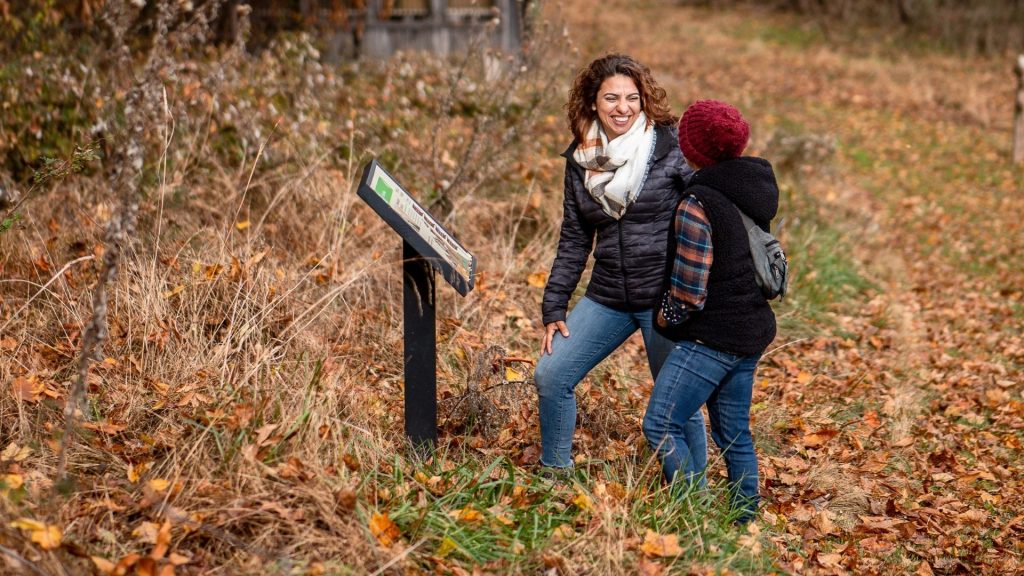 IMPROVE YOUR OVERALL WELLNESS
Immersing yourself in a natural environment is great, but there are other ways to take advantage of the natural elements to help your overall well being. Irvine offers an impressive collection of wellness workshops for adults that physically connect the body with the natural world. You can join them for mindfulness, herbology, tai chi, meditation, and yoga – – all of which take place outside on their grounds.
CONNECT WITH OTHERS
Outdoor experiences are safe opportunities to connect with others and we all need more connection in "real life" after so many months of virtual connection. Opt for a hike with friends, go birding with Grandma or Grandpa, or meet new friends through one of Irvine's guided outings.
One of the easiest ways to commit to making nature a part of your everyday wellness in 2022 is to purchase a membership to Irvine Nature Center. Membership offers FREE admission to the Center year-round and extends to every member of your household. It starts at $65/family ($40/educator). For more information, click here.
Editor's Note: Irvine Nature Center is closed to the public this week in order to give their dedicated team a well-deserved week of respite! They will reopen to the public on Tuesday, January 4, 2022. Follow them on Facebook for more info. This article first appeared in our 2021 Charmed Holidays Guide. Photos by Jen Snyder.