Have you tried riding an electric bike? We weren't sure what the purpose was other than getting out of the hard work on a bike ride — but quickly changed our minds after talking to Becca at Pedego Baltimore County Electric Bikes for a few minutes! The beauty of an electric bike is that it gets you outside and moving and staying active – but it takes away the stress of worrying about whether you can handle a bike tour.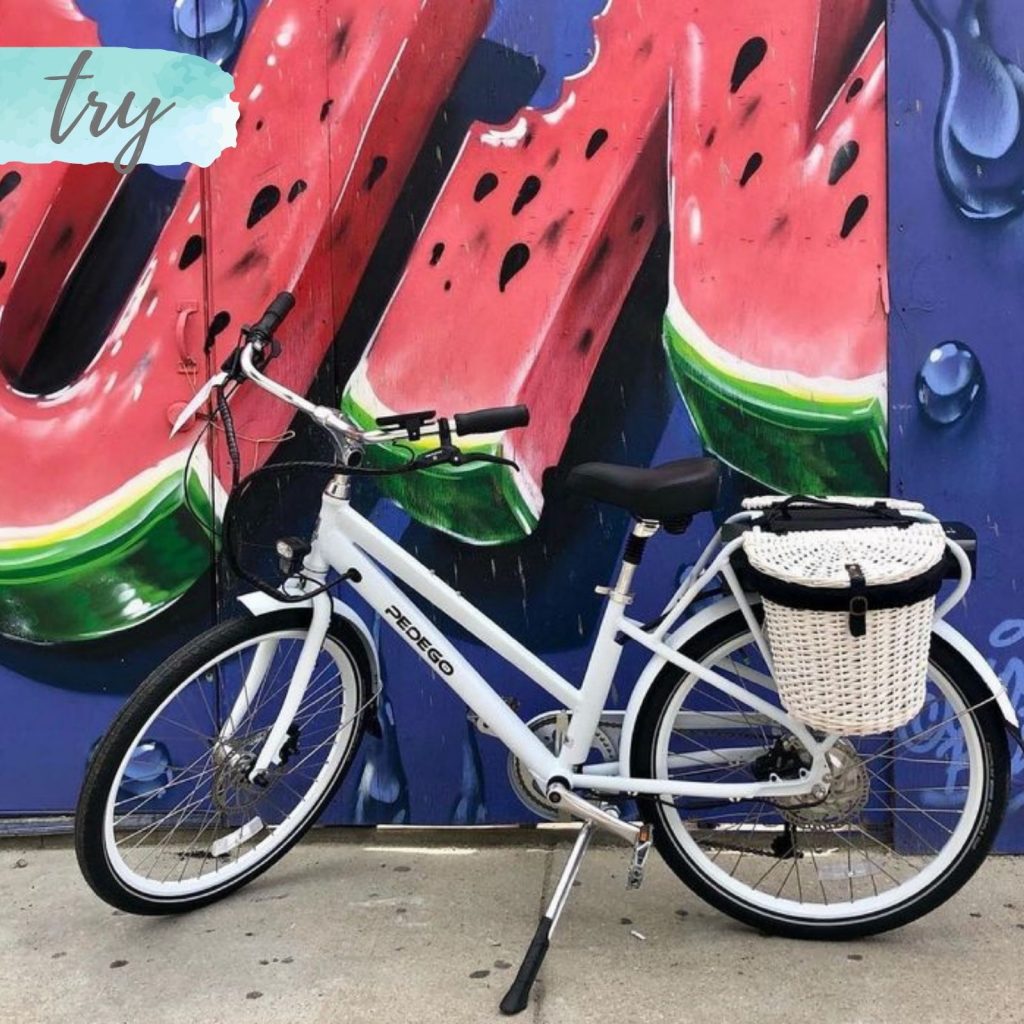 How many would like to go out touring through beautiful countryside but worry about how hard the hills will be, or if the distance is too far for you, or that everyone else will be far ahead and waiting for you to catch up? The Pedal Assist mode solves that – it can be set at different levels and turned on or up when you need it, off when you don't.
John at Pedego takes groups on community guided rides every Sunday. You might meander through Monkton and over to Ladew Topiary Gardens, or up to Jarrettsville, or over to Inverness Brewery, or visit a winery.
The store is open for rentals and bike purchases. For the Sunday tours, reservations are required. Kids need to be 4'8" to ride their own bike, but bikes with rear kid seats are available. Learn more at https://www.pedegoelectricbikes.com/dealers/monkton/.
Maybe a bike tour is the perfect last-minute Father's Day gift or summer adventure?