We're on a bit of a cicada kick this week… and we're definitely craving the Cicada Crunch Extreme Shake from The Bus Stop!
Located at Spring Meadow Farms in Upperco, this family-owned adorable ice cream stand is known for their (cool) milkshake concoctions. (Chances are you've definitely seen one of their sweet treats pop up on a friend's insta!) This month's featured extreme milkshake is the Cicada Crunch. Don't worry! There aren't any cicadas in it. It's a vanilla milkshake with Cap'n Crunch cereal throughout, topped with a crunch bar, KitKat and a gummy worm for fun.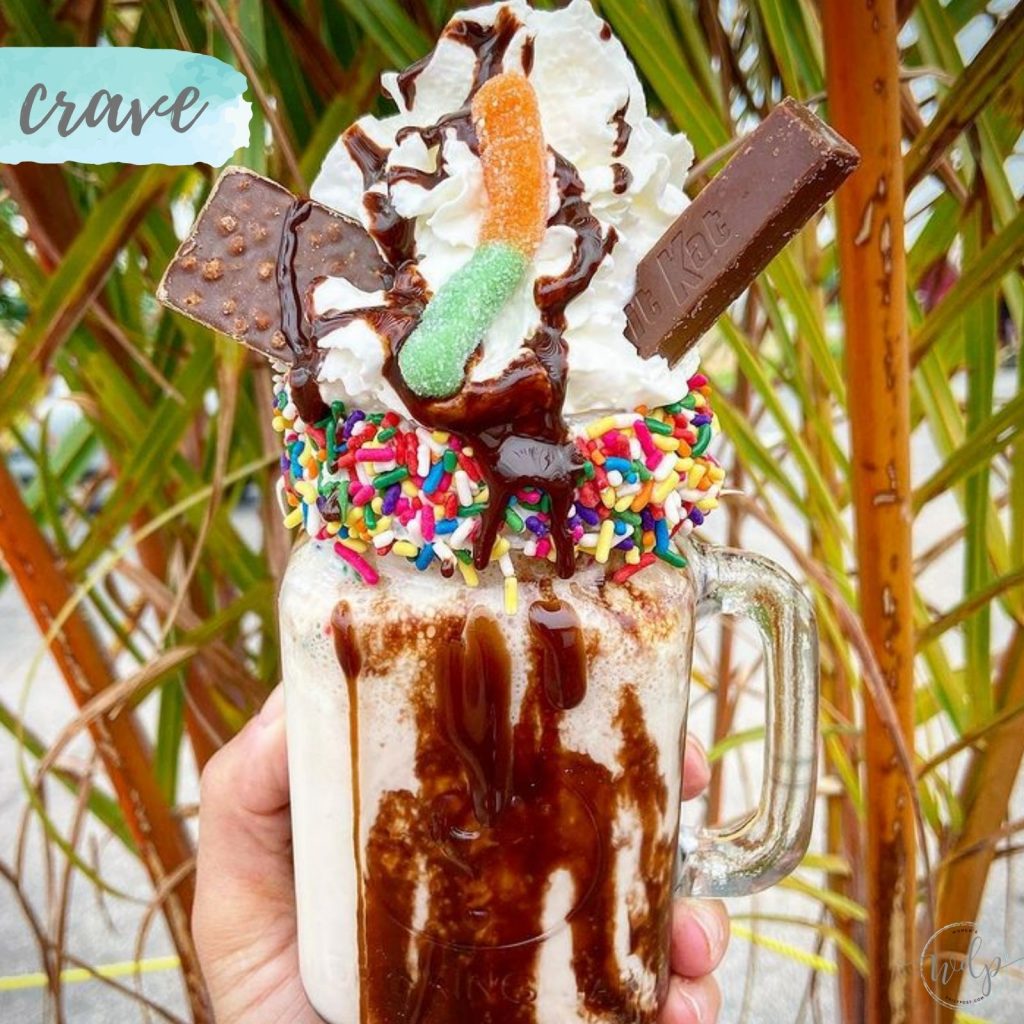 The Bus Stop is also offering make-your-own extreme milkshakes — delivered straight to your door! — through a new partnership with Cream Cruiser. Cicada Crunch isn't one of the available delivery flavors, but they offer plenty of other delicious options! Find out more on their website: https://busstopmd.com/.