Have you read more than ever since the pandemic altered our lives? Reading opens doors. During our stay-at-home months, reading allowed us to escape "lock down" and visit other cultures and places, and learn about things we have never experienced before. "Reading is like travel, allowing you to exit your own life for a bit, and to come back with a renewed, even inspired, perspective," says Laurie Helgoe, author of Introvert Power.
Last year, many of us rediscovered the joys of a good book, accompanied by a favorite glass of wine or cup of tea, in a comfy chair. We searched our bookshelves for books we never had the chance to read, read friends' recommendations on social media, and looked at all "The Best of" Lists for ideas on what to read next.
What did you discover about your reading last year? Did you discover a new genre or a new author? Did you discover a historical era or a culture that you'd like to know more about? Did you rediscover some of the books you hated as required reading in school and enjoy them now? Did you enjoy the escape of an epic love story? Do you want to read more non-fiction and develop a real knowledge of a subject?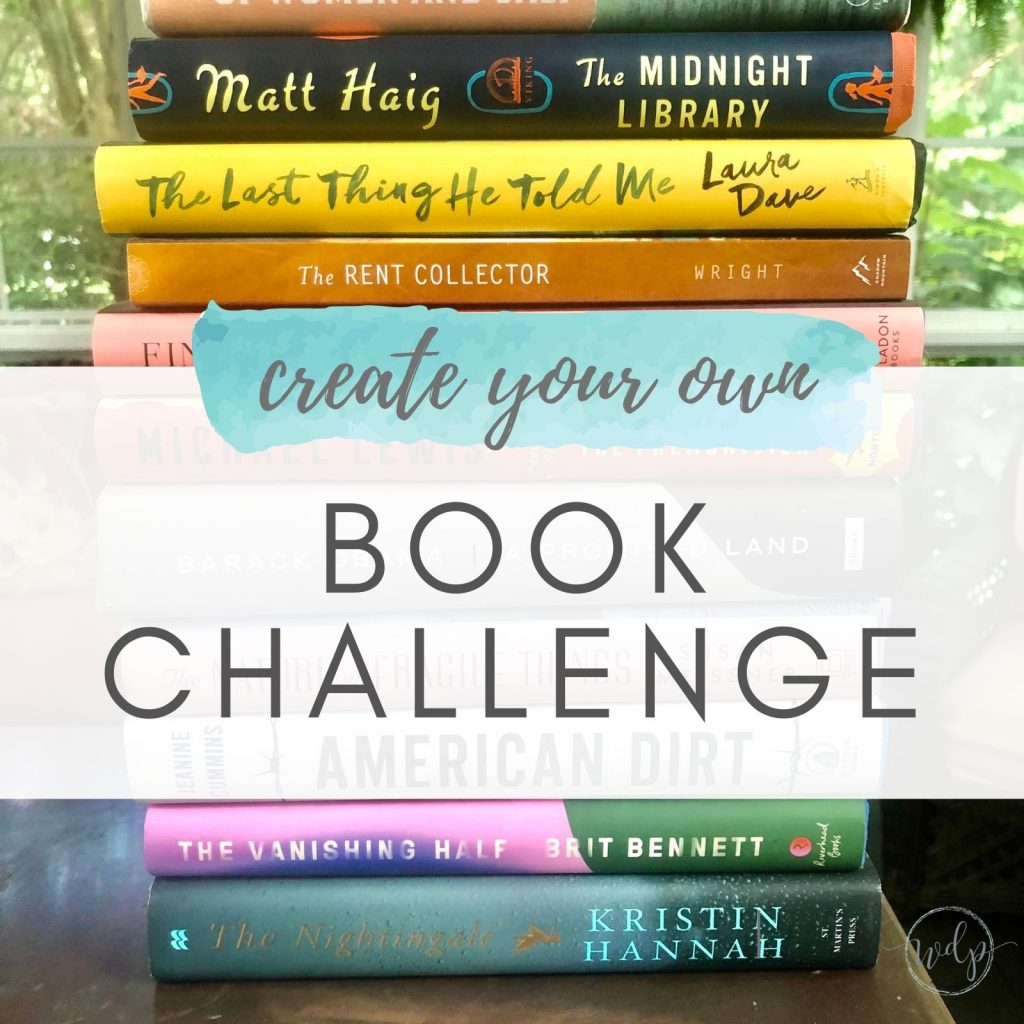 Why not create a Personal Book Challenge to help you organize your reading? There are always lots of published Book Challenges, but it's hard to find one where all of the categories and suggestions are appealing to you. Your own Book Challenge can be 12 categories and books you can't wait to read.
Here are a few example categories…
Historical Fiction about the Depression-Era:
The Four Winds, by Kristin Hannah has been a best-selling novel this year. It follows a family who is forced to leave the Texas Panhandle during the Dust Bowl and trying to start over in California. And it is an eye opener about the Depression, the Dust Bowl, the prejudice against newly arrived "Oakies" in California, the life of farmworkers and the beginnings of labor organization. It could easily inspire you to read and learn more about this period of time and how Americans coped with it.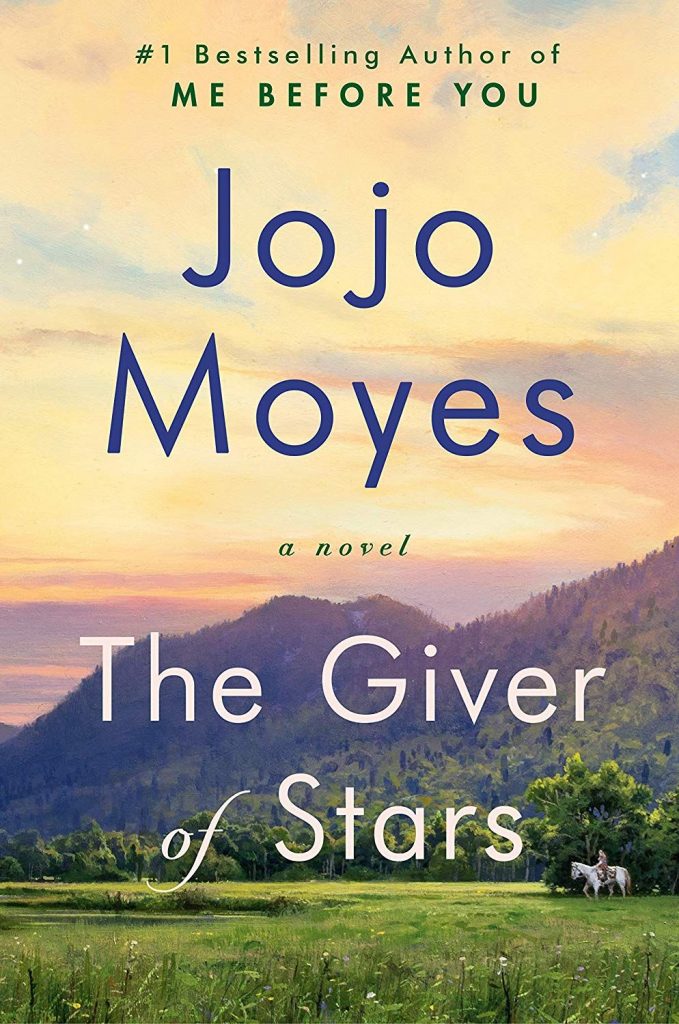 Two other books about the Depression-era are:

The Giver of Stars, JoJo Moyes – Set in Depression-era America, five remarkable women in Kentucky become part of Eleanor Roosevelt's new traveling library, bringing books to Kentuckians who have never owned one. Based on a true story of the friendship between women.
This Tender Land, William Kent Krueger – The story of four orphans who set off together on the Mississippi River during the Great Depression and cross paths with others who are lost and adrift. This review from a reader is compelling: "PSA! DO NOT start This Tender Land before your Thanksgiving preparations. Your pie will burn, the cranberries will boil over, and you'll forget to take the turkey out to thaw."
Historical Fiction – English History:
Do you love English history?
Ken Follett's The Pillars of the Earth and The Evening and the Morning are an excellent way to learn more.
The Evening and the Morning begins at the end of the Dark Ages in England and follows the lives of a boatbuilder, a Norman noblewoman and a monk. The Pillars of the Earth picks after the pre-quel, and tells the story of the construction of a cathedral in Knightsbridge, England in the 1100s.
Books that are equally well-known as Movies or TV Series:
Did you first hear about a book when it was made into a TV series or a movie? Not just Game of Thrones and The Handmaid's Tale, although those are a good place to start. Read the book, watch the show, and see which you like best and why.
The Queen's Gambit, Walter Tevis – The Netflix series is all the rage now, with compliments for the story, the acting, the costumes and set, and the photography. But it was first a coming-of-age story about 16-year-old professional chess player, Beth Harmon. Baltimore Magazine wrote a good article about how addictive the series is.
Big Little Lies, Liane Moriarty – Big Little Lies has it all – murder, scandal, mothers and daughters, ex-husbands and second wives, mysterious pasts – and above all, lies. It's now in Season 2 on HBO and stars Reese Witherspoon, Nicole Kidman, Shailene Woodley, Laura Dern, Zoe Kravitz and Meryl Streep. Delicious!
Hillbilly Elegy: A Memoir of a Family and Culture in Crisis, J. D. Vance – J. D. Vance's family never overcame the legacy of abuse, alcoholism, poverty, and trauma that came with roots in post-war Appalachia. The book helps understand the disintegration of white working-class America. Now a movie directed by Ron Howard.
The Immortal Life of Henrietta Lacks
The Art of Racing in the Rain
Prepare to cry from page 1, but the book is totally worth it. The Art of Racing in the Rain is about Denny Swift, a race car driver, and his Golden Retriever, Enzo, who believes in the legend that a dog will be reincarnated in his next life as a human. Now a motion picture starring Milo Ventimiglia, Amanda Seyfried, and Kevin Costner.
Gossip Girl
Gossip Girl grows up with a new cast of characters in her newest book.
WW II Novel or Memoir:
Books about World War II have been exceptionally popular this year and there are some great ones that will be classics.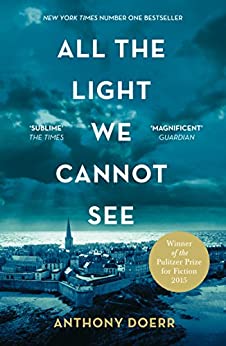 All the Light We Cannot See, Anthony Doerr – A French girl and a German boy meet in Occupied France as they are both trying to survive the devastation of WW II. Pulitzer Prize Winner
Beneath A Scarlet Sky, Mark Sullivan – A young Italian soldier, Pino, works inside the German High Command spying for the Allies. Hoping to be reunited with his love, Anna, helps him endure the horrors of the war.
The Nightingale, Kristin Hannah – This NYT Best Seller is on so many lists of "Best of the Best," but still, a lot of people have not read it yet. It's the closest thing to a "woman's" WW II war story – two sisters each embarking on her own dangerous path toward survival, love, and freedom in German-occupied, war-torn France.
Re-read a Classic from High School or College:
Or maybe this should be called "Classic You Never Really Read" – we won't tell.
Here is a list will take most of us down memory lane. So many good books that we would probably learn more from as adults with life experience.
A Love Story:
The Thorn Birds, Colleen McCullough – The Australian epic about forbidden love between Meggie Cleary, the daughter of a sheep station owner, and a priest.
Outlander, Diana Gabaldon – In this 8-book saga, the lead character, Claire, somehow travels into the past to 1740s Scotland. She begins a passionate relationship with a young warrior named Jamie Fraser, and if you love the story, you have 8 books to go!
The Notebook, Nicholas Sparks – Romantic novel where Allie and Noah, after years of separation, find their way back to each other.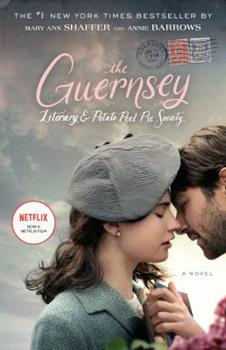 The Guernsey Literary and Potato Peel Pie Society, Mary Ann Shaffer and Annie Barrows
The Guernsey Literary and Potato Peel Pie Society is a collection of letters, mostly to and from Juliet Ashton, a young writer finding her path in life immediately after World War II. They give a picture of how the inhabitants of one small island spent the 5 years of WW II cut off from their families, from news, and facing shortages of life's necessities. Friendship, hope, and loyalty carried them through their ordeal (sounds a little like 2020?). And it is now a film – who can resist a romantic drama set on a gorgeous island?
Doctor Zhivago, Boris Pasternak – An oldie, but so romantic! The epic Russian novel set during the Russian Revolution and Civil War, about Yuri Zhivago, a married physician, torn between his wife and his love interest, Lara.
A Sports Story: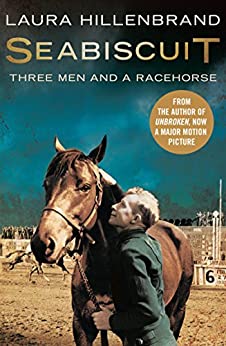 Seabiscuit: An American Legend, Laura Hillenbrand – If you are looking for a feel-good, heart-warming, remarkable tale, where the humans are a compelling bunch of characters, but the underdog horse steals the show, this is the book for you.
Beneath the Surface: My Story, Michael Phelps – A lot of Baltimore readers here, so you know we have a special connection to Michael growing up as Baltimore's own. He is an unstoppable superstar, and gives insights into the training and preparation that went into becoming an Olympic powerhouse. But he also faced many challenges in his life, and he talks candidly about them.
Fast Girls: A Novel of the 1936 Women's Olympic Team, Elise Hooper – Named A Real Simple Best Book of 2020, this novel builds on the real-life history of three female athletes, members of the first integrated women's Olympic team, and their journeys to the 1936 summer games in Berlin, Nazi Germany. If you liked Hidden Figures, you'll like this untold story of amazing women.
A Maryland Classic:
Beautiful Swimmers: Watermen, Crabs and the Chesapeake Bay, William Warner – Set in the 1960s, for some who don't remember that we once drove through every small Eastern Shore town to get to the beaches, it may feel historical. The book follows the watermen of the Chesapeake Bay for a year of crabbing – dealing with the wily crabs, the elements and the chicken-neckers. A truly beautiful story that gives a renewed appreciation of our unique Bay and its delicate ecology.
Chesapeake: A Novel, James Michener
Even if you are born and raised in Maryland, you learn things about the Chesapeake that you never knew before.
Historical Events:
Johnstown Flood, David McCullough – All of David McCullough's books are brilliant. Only he could turn a simple event – a dam in Johnstown, PA, broke and caused a devastating flood – into an intriguing tale about the tycoons of Gilded Age America, and the hard-working families who built the coal and steel industry. A tragedy turned into a national scandal, and not for the last time, left us a lot to think about.
The Big Short, Michael Lewis – If you've never quite understood how the Great Recession of 2008 started and what it was about, this book tells the story. How the housing bubble built up, how smart people were paralyzed by bizarre happenings in the market, how it all came down. Not at all a dry tome – it's fast-paced with a dark sense of humor. Book 2 of The Liar's Poker series.
Black History: Help understanding the issues that the BLM Movement has raised:
The Warmth of Other Suns – The Epic Story of America's Great Migration, Isabel Wilkerson – Ms. Wilkerson tells the stories of three of the six million people who left the South between 1915-1970, and moved north or west, hoping for a better life and changing the culture of American cities. She follows their successes and disappointments and chronicles how some of the problems they left behind are replaced with equally frustrating obstacles. An absolutely Must Read for everyone now.
Stamped from the Beginning: The Definitive History of Racist Ideas in America, Jason Reynolds and Ibram X. Kendi – Racist ideas have staggering power and influence over the course of American history. "Ambitious, well-researched and worth the time of anyone who wants to understand racism." – Seattle Times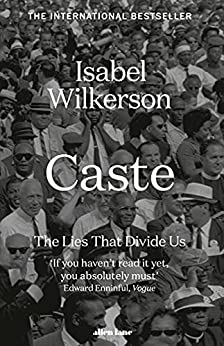 Caste: The Origin of Our Discontents, also by Isabel Wilkerson, is thought by many to be the definitive book about the structure of American racism – a must read.
Travel from Home:
Oh, the places we'll go and the things we'll see,
In the books we read and on the TV!
So many great books are set in the places we long to visit. While we wait for the world of travel to open up again, read a book about places you want to go – it will make the visit more meaningful.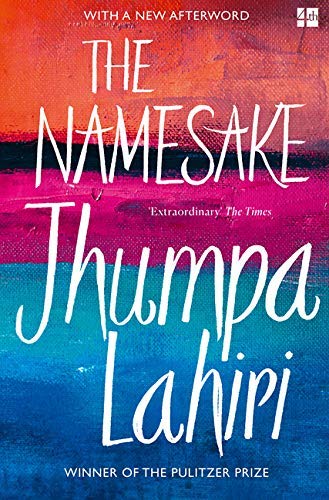 The Poisonwood Bible, Barbara Kingsolver – Belgian Congo
Cry, The Beloved Country, Alan Paton – Johannesburg, South Africa
Out of Africa, Isak Dineson – Kenya
State of Wonder, Ann Patchett – Brazil
Pachinko, Min Jin Lee – Korea, Japan
If You Leave Me, Crystal Hana Kim – Korea
The Tea Girl of Hummingbird Lane, Lisa See – China
The Namesake, Jhumpa Lahiri – India
The Kite Runner, Khaled Hosseini – Afghanistan
The Storyteller's Secret, Sejal Badani – India
Tender is the Night, F. Scott Fitzgerald – French Riviera
A Room with a View, EM Forster – Italy
Brooklyn, Colm Toibin – Ireland
The Pandemic:
Maybe for some, it's too fresh and too raw, but if you want to get a better understanding of pandemics, how they start and spread, and how our public health system works (or doesn't), these are a great way to start. All excellent!
The Premonition, Michael Lewis
The Coming Plague: Newly Emerging Diseases in a World Out of Balance, Laurie Garrett
Lifelines: A Doctor's Journey in the Fight for Public Health, Dr. Leana Wen
Need More Ideas? Head to Facebook!
If you need recommendations for a book on any topic, in any genre, one of the best places to post it is on a Facebook reading and book group. Try joining one of these or search for others: