This week we're crushing on Mary Alice Monroe — New York Times bestselling author of 27 books and a favorite author of many of our Women's Daily Post readers! Her Beach House books are set in the Lowcountry of South Carolina, and against that scenic coastal landscape, she tells the story of the Rutledge family – the bonds between mothers and daughters, tales of class, infidelity and domestic abuse, and of resilience and strength.
Summer reads at their best! We have one in our beach bag right now.
Mary Alice is also an avid conservationist and she weaves her conservation work into every novel – Bottlenose dolphins, monarch butterflies, shorebirds, and loggerhead sea turtles make important appearances. She is on the South Carolina Aquarium Board Emeritis, The Leatherback Trust, The Pat Conroy Literary Center Honorary Board, Friends of Coastal Carolina and Casting Carolinas Advisory Board. Her website has more information about her conservation projects.
This year, Mary Alice released The Islanders, the first book in a series for middle grade readers. Also out this summer? The latest installment in her popular The Beach House Series, The Summer of Lost and Found — an instant New York Times bestseller.
She is on a book tour for The Summer of Lost and Found, but we are thrilled that she took some time to talk to us about her books and writing! Now we just have to get her to Baltimore to meet all of us.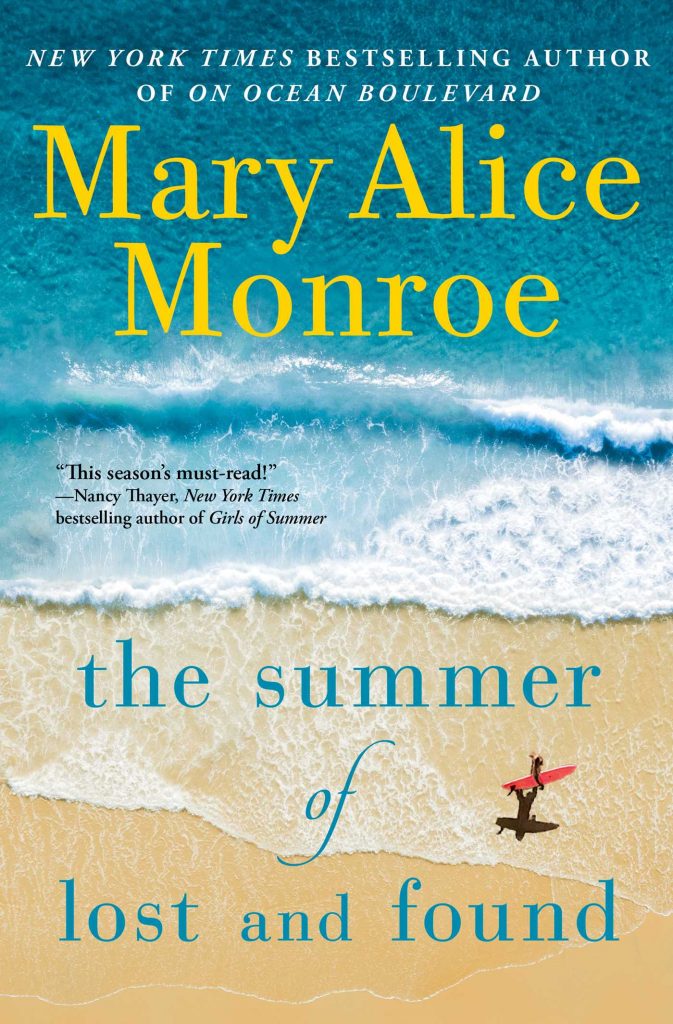 The beach and coastal landscapes often play a huge role in your books. What about the beach inspires your writing?
The beach is a place of inspiration at all times of the day, in all seasons. Like the tides, it is ever changing. At dawn, I walk to the beach with Vega, my Bernese Mountain Dog. The air is cool for my hairy friend and I, too, prefer the crispness. The beach is scrubbed smooth by the outgoing tide, unscarred by prints of man or bird. Watching a dawn has the inspiration of a morning prayer.
At night, the air again cools and the beach empties of people. I prefer solitude, to hear the roar of the surf, see the twinkling of stars over the ocean, and if I'm fortunate, a ribbon of moonlight across the sea. This scene inspires introspection.
You recently debuted your first middle grades novel, "The Islanders." That's a bit of a switch after writing 17 best-selling books for adults. How was writing this novel different from writing your other works?
Writing middle grade fiction was a long-held dream of mine. I'd written two picture books, and more will come. Yet chapter books for children give me a greater field for storytelling. I love this age group—eight to twelve. These kids believe they can make a difference. They have unbridled energy and enthusiasm. They are the stewards of tomorrow. Writing for this age group differs in many ways in terms of craft. Pacing, word choice, use of senses, all differ for this age group. Anyone who thinks writing for kids is easier is wrong.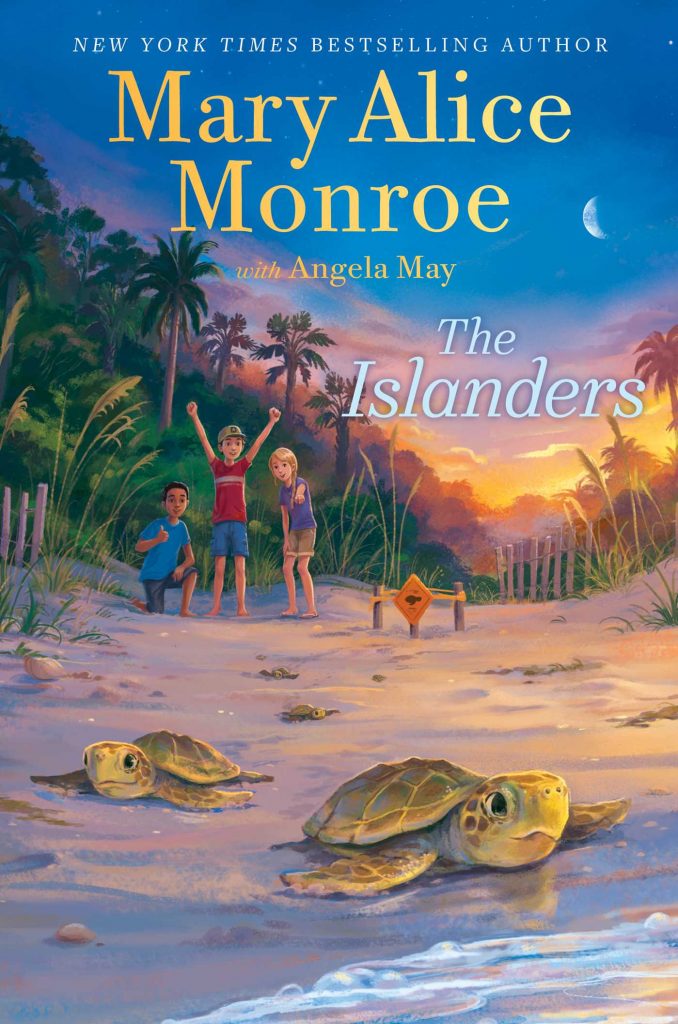 Do you have any tips for parents who want to encourage their child to read more this summer?
Unplug your children from electronics is the first step. Set aside a reading time. I find right before bed a great time as it relaxes the child and encourages them to steer from blue light, which can interfere with sleep patterns. Allow the child to choose what book he/she wants to read. Offer them choices by reading reviews, going to bookstores or libraries. Be an informed parent.
And that leads us to asking you for recommendations for summer reading for kids…
Of course, I recommend The Islanders! It is a great choice for summer reading because it is set on an island and encourages kids to get outdoors and explore! In the same vein, I loved The Underneath by Kathi Appelt; How to Be A Good Creature by Sy Montgomery, (Becoming A Good Creature for very young), The World Between Blinks by Ryan Graudi and Amie Kaufman. For classics, my favorites include Heidi, My Side of the Mountain, and A Wrinkle in Time.
We bet our readers might not know that they can tune in on Wednesdays and join you for Friends and Fiction. Tell us a little bit about your podcast!
Friends and Fiction is a weekly web show hosted by Mary Alice Monroe, Mary Kay Andrews, Patti Callahan Henry, Kristy Woodson Harvey and Kristin Harmel. We discuss books, writing, and invite fabulous authors to join us each week, all while highlighting independent bookstores. The show is located on our Facebook Page, on our YouTube Channel, and on Parade Magazine: parade.com We invite you to join in the fun!
The beach is one of our favorite places to relax with a new book! What is in your beach bag this summer?
I always have sunscreen, a ball cap, sunglasses, my SC Aquarium trash bag to pick up trash, and, of course, a book!
Women's Daily Post has an active Writer's Group – from women who have an idea for a novel to women who have published best-selling books. What is your best advice for someone who would like to begin writing and eventually publish a book?
I love this question. First, good for each of you to write. Whether you publish or not, you are a writer. I always advise young writers to finish the first draft. Don't waste time polishing the first few pages, or even the first chapter. Likely, you will cut it all out anyway in the second draft. Just plow through, get to the heart of your story. Often, it's not till I'm at page 100 when a lightbulb goes off and I think, oh yes, now I know what the story is about! Also, you do not know that you can finish a book until you do. That's a beginning, a middle, and an end.
What's next?
First, I'm finishing the second book in The Islanders series for Aladdin Books—Search for Treasure. I'm writing this book with Angela May and this, too, will be set on Dewees Island, a remote island near me that has no cars, no stores and is accessible only by boat.
For adults, I'm beginning a complex novel set in South Carolina. It's not part of The Beach House series, but a stand-alone.