Instinctively, we know that art deeply affects us. Music evokes memories of people and places. The art and décor in our homes says a lot about who we are. Many of our enjoyable evenings out involve theater and concerts, and we leave the theater happier than when we came in. And as lopsided and amateurish as they can be, we save the art projects that we did as children and that our children proudly create for us, and they make us smile.
So it comes as no surprise that research supports the positive effect that art has on our lives, our health and well-being. And we love to share art experiences with others and have fun with it.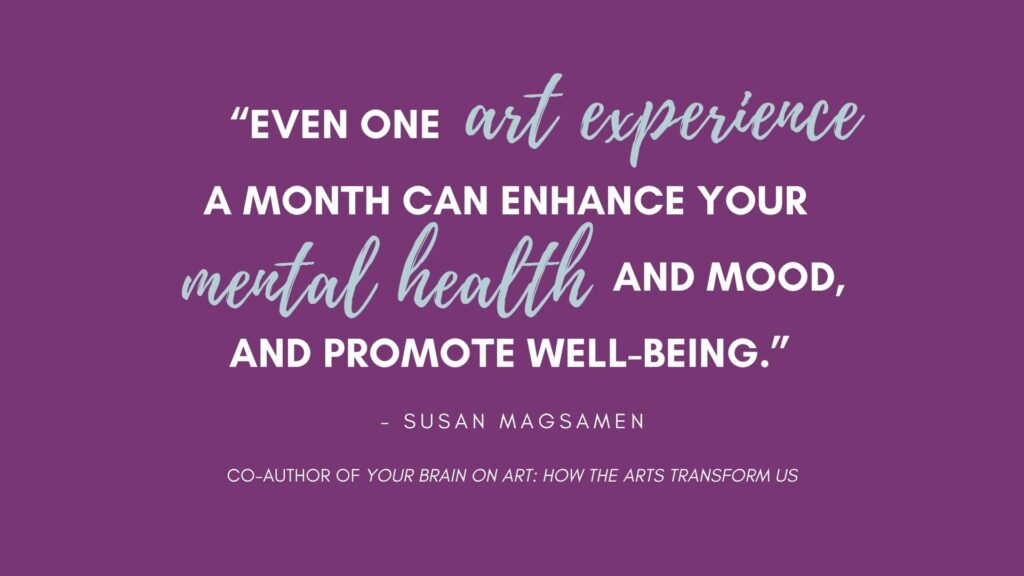 Women's Daily Post is partnering with Social Studioto offer Your Hands on Art Experiences in a fun, informal setting with a group of other women. We've designed a series of classes that will acquaint you with different art forms.
The classes are purely for the enjoyment of getting together and creating something – camaraderie + creativity, letting your imagination be your guide, enjoying each other's vision, with snacks and wine. These sessions will give you an opportunity to learn enough to complete a project at the class and know whether you want to improve your skills at more advanced classes.
Classes will be held monthly on Wednesday evenings from 6:30 – 8:30 pm at the Social Studio in Roland Park, starting April 26th. We've planned Watercolor Flowers for the first class, followed by Indigo Dyeing, Shore Bird Collage, Abstract Painting, Weaving, Pet Portraits, Gouache Feathers, Printmaking on Cards, and Wreath Making.
Social Studiois an arts academy in Roland Park that brings art experiences to both children and adults – teaching art skills and helping students discover their creativity and passion. Owner Genie Arnot emphasizes that art is the way to better understand ourselves and others, to connect with communities, and to develop a problem-solving and positive mindset. The studio is undergoing a renovation and you'll be some of the first to enjoy Social Studio's new space – an expansion next to the current space on Deepdene Road. It's going to be fabulous.
Hope to see you there. Space will be limited to 16 women so register early.
Register for the special price on the semester of classes, and we will include a copy of Susan Magsamen and Ivy Ross's book, Your Brain on Art: How the Arts Transform Us.