Summertime, and the livin' is… steamy. While the forecast may be calling for triple digits, there is good news on the fashion front. This season's styles are all about keeping cool and comfortable. Wide leg pants have made a huge comeback in breathable fabrics like linen and gauze. This summer staple revival comes in all different lengths, so you don't have to be built like a swizzle stick or have giraffe limbs for them to look good on you. A cropped version is perfect for a petite person, especially when they are paired with a wedge to elongate the leg. This look evens out the proportion and saves you from looking like you are standing in a bucket.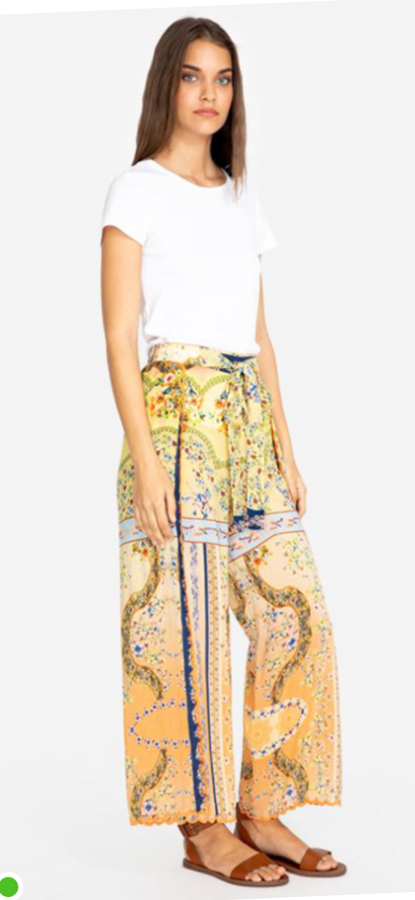 Another good rule of thumb to pulling off wide legs is to keep the volume to a minimum on top. Try a cropped boxy tee that hits right at the top of the waist. If you fear midriff exposure (most of the human race over the age of 35), a floaty tank tucked in and bloused out is flattering on nearly everyone. You can trust me on this one, as I myself am allergic to belts and I feel good in this look. In fact, I should probably give it a rest.
Wide leg pants just really aren't your thing? Welp, there is always the sundress. This year's versions are all over the map, making it easy for any age, shape, and size to look great and avoid keeling over from the heat. There are short dresses in a swing shape for those of us that are thick in the middle but have dynamite legs. There is the ladylike tea length for ladies with a waist or a bombshell hourglass shape. And the bohemian maxi hasn't gone anywhere, showing up in vibrant, almost edible hues like emerald green and lemon yellows. Hot pinks and juicy reds are also popping up all over the place in these hotter months.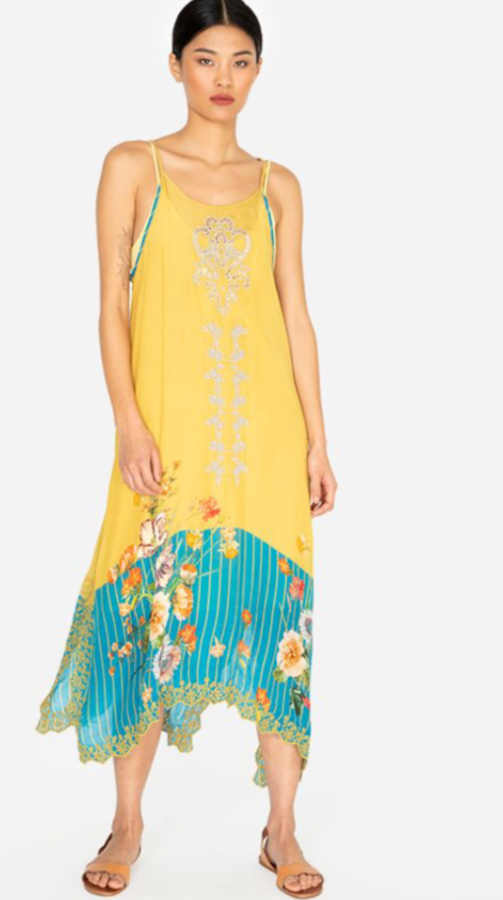 If all this color saturation makes you ill, or you just prefer a quieter palette of black, white, grey, black, and black, you too have plenty to choose from. Linen dresses in your color wheelhouse are all over the place, in all of the previously mentioned styles. Just remember to choose your clothing fabrics carefully. No matter how gorgeous you look in your ensemble, a hem or a shirt stuck to your sweaty self is a really hard look to pull off.
Happy summer, everyone! You look wonderful.