We are fresh off a week of beautiful fall weather. It could not have been more perfect for enjoying hiking and sports, and playing with the dogs and kids outdoors – or just visiting and reading in the warm sunshine.
But the rain has come and it won't be long before we move mostly indoors. Some of the things that we are used to enjoying in colder weather will not be available to us in this COVID year. So it's important to have lots of good books and activities on hand to fight off the blues.
The theme of this week's edition of Our Favorite Things, developed in partnership with (cool) progeny, is creativity unleashed! Time to unplug and release your inner creative. Turn off the computers, put down the phones, and get making!
All of these are hands on – just add imagination. No computers (mostly… one exception), no consoles, and no tech except maybe a YouTube tutorial or for printing directions. Who knows? Maybe you'll learn a new skill or find a new lifelong hobby!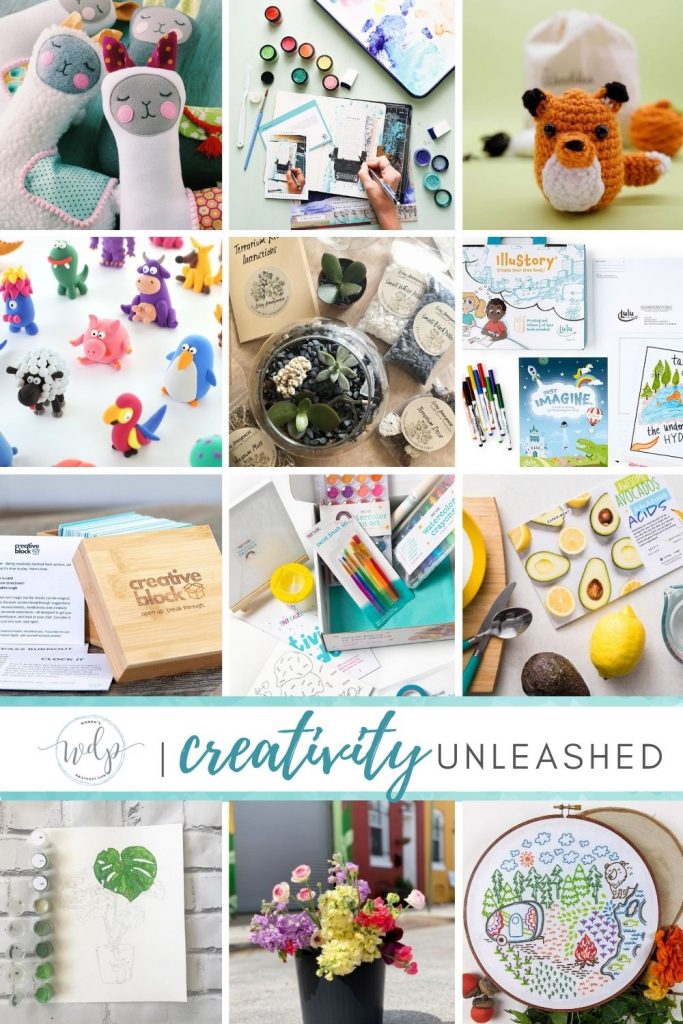 Our Favorite Things: Creativity Unleashed Edition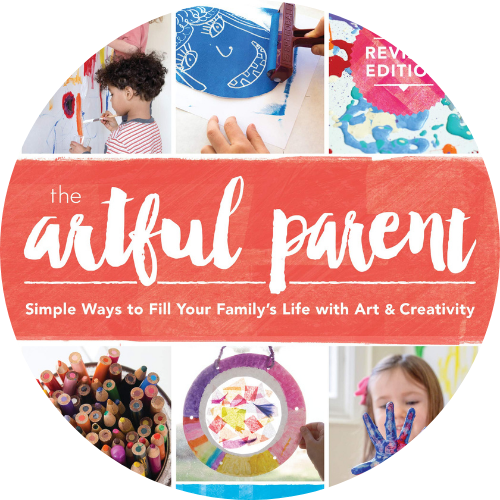 The Artful Parent: Simple Ways to Fill Your Family's Life with Art and Creativity*
By Jean Van't Hul
If you want help engaging your family and encouraging young children to be creative, this book is for you. How to set up a studio space, how to find the best art materials, how to stay open-minded and playful and encourage creativity – plus 60 projects. Perfect for grandparents, too. $17.99 BUY NOW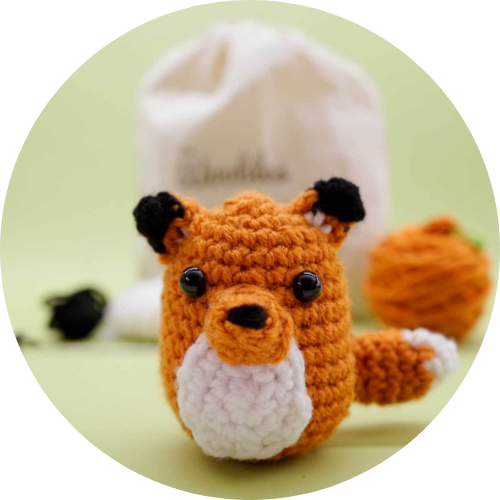 Amigurumi Crochet Kits
By Woobles
We hear so many women (and kids!) say that they want to take up crocheting and knitting. These adorable crochet kits come with everything you need. All beginner-level crochet kits come with step-by-step videos and a pre-started piece so you can get right into learning how to crochet. Their website has videos that are perfect for beginners (there are videos that show you how to start, mark stitches, read patterns) or those with intermediate skills. Kits vary from $25-$55. BUY NOW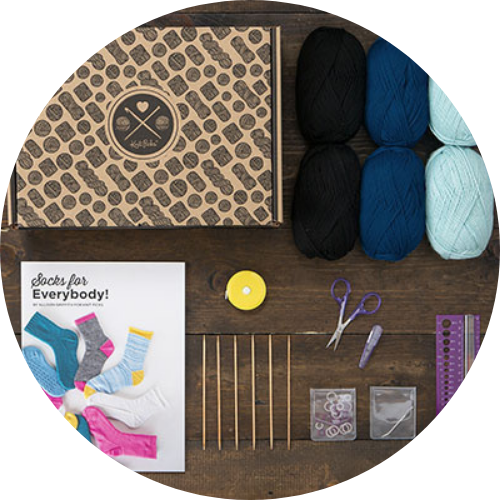 Learn to Knit Kits
By Learn to Knit Club
Knitting has long been known to relieve stress and anxiety and bring on feelings of calm and happiness. A good choice for these times. Pick your project and learn to knit – scarf, hat or socks. The scarf kit teaches you the basic garter stitch and how to switch colors to create vibrant stripes. Other kits teach you to follow a pattern, mark stitches, and size your project, and you'll be well on your way to more challenging projects. $20-$50. BUY NOW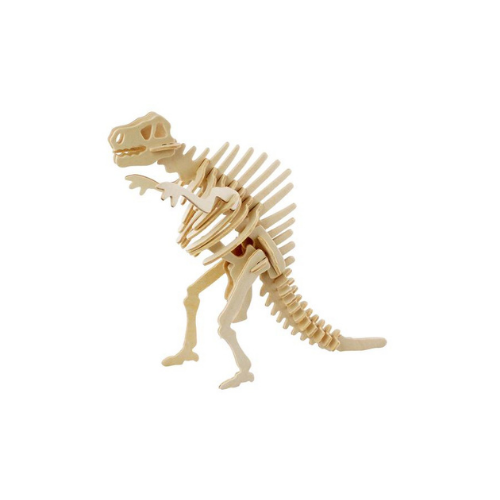 Dinosaur Wood Puzzles
By Hands Craft
An easy kit for dinosaur-obsessed kids. The kits are on punch out sheets of natural wood and require no tools or glue to assemble. Mr. Stegosaurus has 43 pieces, and he has many friends to choose from for a whole menagerie of dinos. Prices start at $4.99. BUY NOW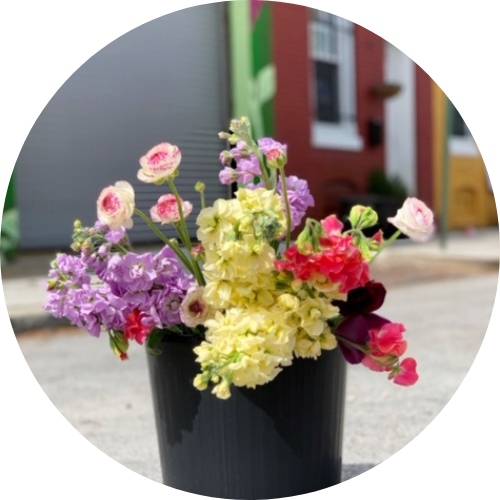 DIY Flower Bucket
By Local Color Flowers
This pick is for our Baltimore City-area readers — but if you're not local, check options to see what's available from a florist near you! The LoCoFlo Bucket is a bunch of local flowers delivered to your home (or lucky recipient of your gift) for DIY floral design at home. Each week, LoCoFlo shares a video that identifies the varieties in the bucket, has stories about the flowers and the growers, and demonstrates a design so you can follow along.. Great project for all ages! Involve the kids in learning about flowers and bring a little nature inside to enjoy. You can order a single bucket or arrange for a weekly subscription. (We think this is a great idea for businesses looking for a gift to send clients!) Starting at $40 for 20 stems; delivery is extra. BUY NOW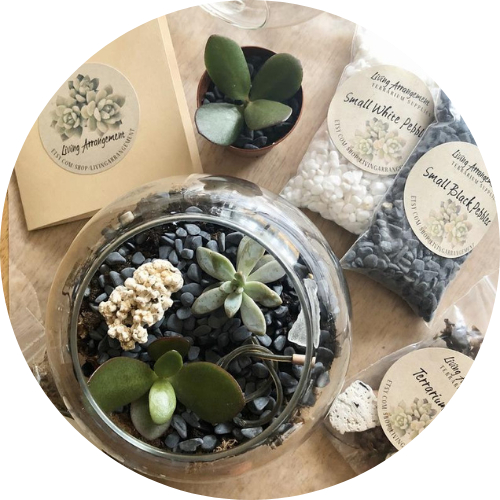 Succulent Terrarium Kit
By Living Arrangement
10 things we love about succulents in a terrarium: you can't mess it up, you can't kill it (repeat both things five times). The Terrarium kit comes with everything you need: 6" glass container, succulents, sphagnum moss, soil, charcoal, ornamental rocks and "treasures" – a seasonally sourced assortment of shells, driftwood, sea glass, or miniature pinecone, lichen, mini glass vial, and birch bark. Kits come with a pamphlet of instruction that will help novice and experienced growers. $29.99 BUY NOW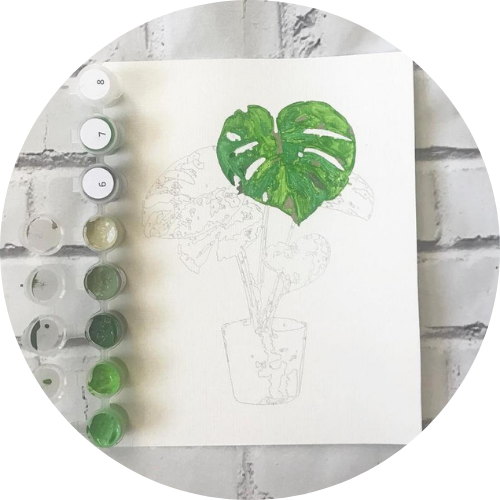 Houseplant Paint-By-Number
By Notably Paper Company
Wow! Would these minimalist-designed house plants look great in most homes! Kit includes: paint-by-number images printed on acrylic canvas paper, matching acrylic paint colors, one medium & one small paintbrush, and an instructions sheet. All paint colors are hand mixed to ensure color accuracy. Paint a small 8" by 10" canvas or a larger 11" by 14" one. $34 – $75 BUY NOW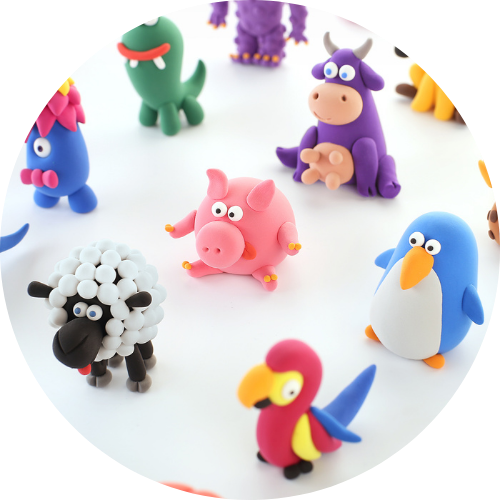 Hey Clay!
Available from Wee Chic
What fun to roll, squish and shape balls of modeling clay into heads and arms and legs and make imaginary monsters, animals or aliens. The set includes 18 cans of high-quality clay and an interactive app for molding 6 professional-quality figurines. $18 BUY NOW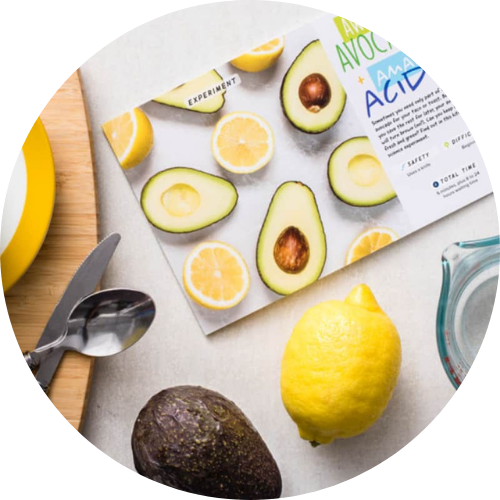 Kids Cooking Kit or Cooking Kit Subscription
By America's Test Kitchen
We really like this subscription kit for kids to learn to love cooking and develop skills in the kitchen. Every month, kids receive a themed box filled with family-friendly, kid-tested recipes and hands-on activities. There are shopping lists on the website so you can have all your ingredients ready when the box arrives. With your membership, you have online access to a digital library of recipes and activities. Young chefs can share "Make it Your Way" cooking challenges. Ages 5 and up. Plans start at $19.99/month. BUY NOW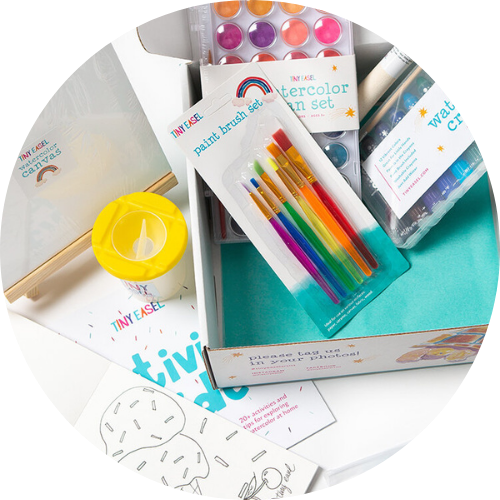 Tiny Easel Painter Box
By Tiny Easel
The Tiny Easel Painter Box was developed by a Baltimore mom! It's an all-in-one art kit for your little artist to explore with watercolors. Paints are all washable, great for multiple-use, easy set-up and clean-up, and fun to work with. $42 BUY NOW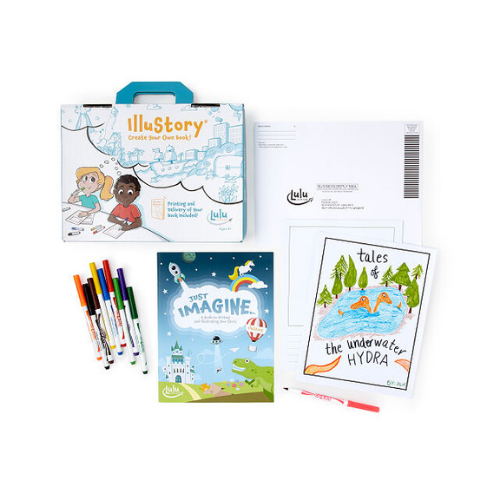 Illustory Make Your Own Book Kit*
By Lulu Jr.
For your budding writers and illustrators! This book-making kit contains a writing guide – Just Imagine: A Guide to Writing and Illustrating Your Story – that prompts a child to write and illustrate a full-color 20-page, professionally printed, hardcover book. Everything you need to complete the book is included, along with a postage paid envelope. BUY NOW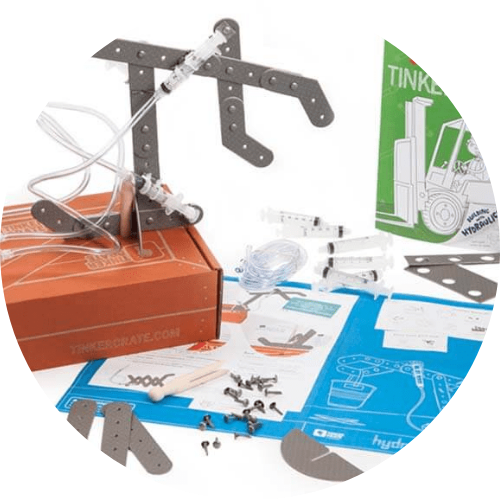 Tinker Crates
By Kiwi Co
All of our editors have given subscriptions from this company as gifts and can vouch for the quality and the appeal of the kits. They have a new kit – The Tinker Crate, for kids aged 9-16 — that's sure to be a crowd pleaser! Every month the recipient will receive a kit with the materials to create an awesome STEM project (Animation, Lava Lamps, the science of Slime, how gears work ). Inspire the next generation of innovators. Pretty fascinating for the adults, too! $199.95/12 months is the best deal but single kits and shorter plans are available. BUY NOW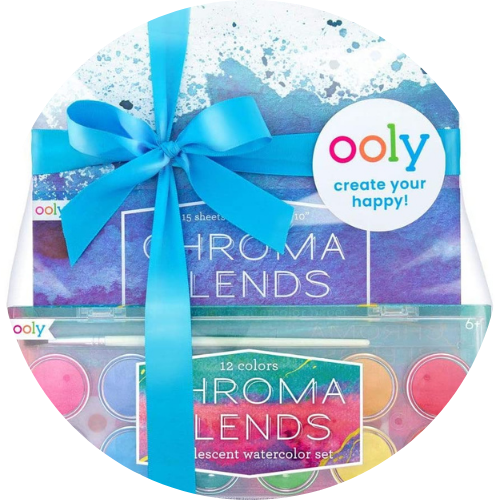 OOLY Happy Pack*
By OOLY
A "happy" pack of art supplies for any kid 6 and up to safely use for their creations. The pack includes a Chroma Blend Sketchbook, a watercolor set with 12 blendable colors, brushes, palette, and a travel-friendly case. Yes, adults love these, too! BUY NOW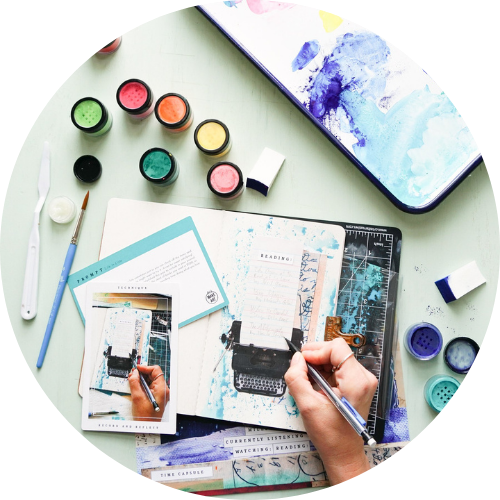 Art Making Subscription Kits
By Let's Make Art
Let's Make Art Subscription Kits make it easy to get started in a new hobby. Always wanted to learn watercolor? They have a kit delivered monthly that includes 4 watercolor projects (by artist Sarah Cray), plenty of paint, watercolor paper and step by step instructions and video tutorials, and maybe a surprise bonus (brushes are not included). You can even mess up – there are enough supplies to do each project twice to get it right. If there's someone in your life who has extra time right now and you know they always wanted to paint, this is a great gift idea. Monthly subscription boxes $35.00/month. Single box kits are $45.00. The journaling box is pictured. BUY NOW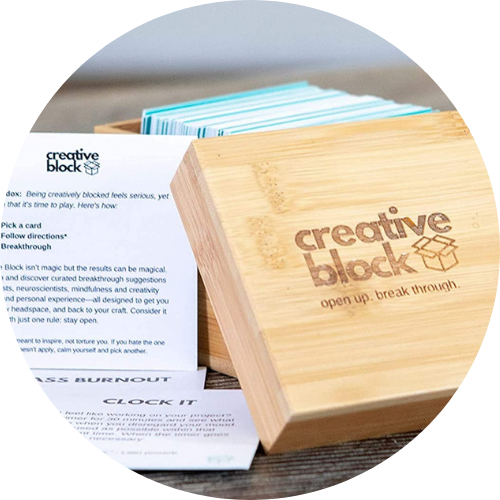 The Creative Block
By Breakthrough Blocks
Know someone who would like to be more creative, but they feel like they are stuck and can't get started? This is the perfect gift for them – Creative Block exercises open up the thought process and start the creative flow again. $29.99 BUY NOW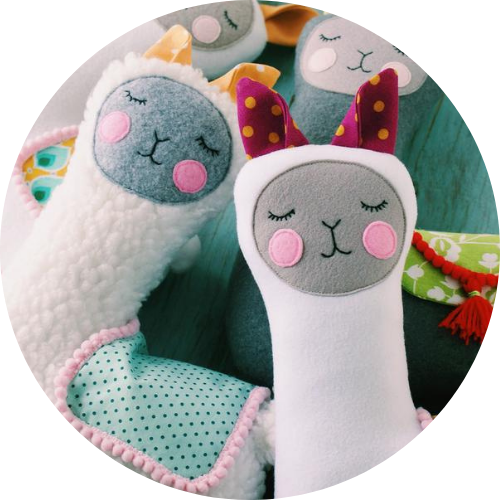 DIY Llama
Nata Patterns
Can you guess the most-searched toy on the internet (it surprised us!) Llamas! We love this sewing pattern for a 14" Llama stuffed toy/pillow. It's Ideal for beginners – the pattern is 17 pages of detailed instructions and includes 14 pages of photos and templates that you print out. Your choice of fabrics customizes the llama to any décor. Pattern is downloadable. $8.50 BUY NOW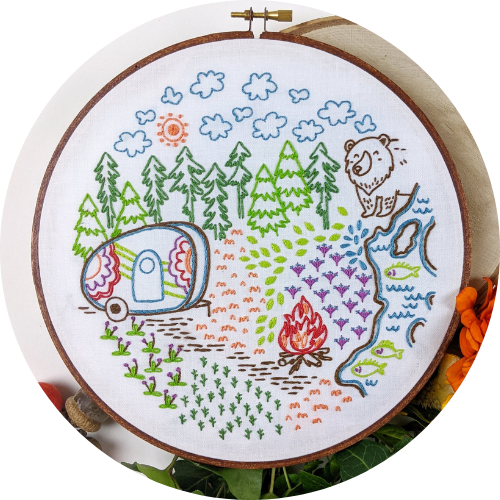 To The Woods Embroidery Kit
Stitched Stories
Everything you need to create a delightful camping scene: 8" hoop, printed fabric and 8 skeins of DMC floss. Suitable for beginners, but challenging enough for those with experience, the detailed instructions help you master a dozen classic embroidery stitches. If camping is not your thing, there are 8 other embroidery kits, each one cuter than the one before. $34 BUY NOW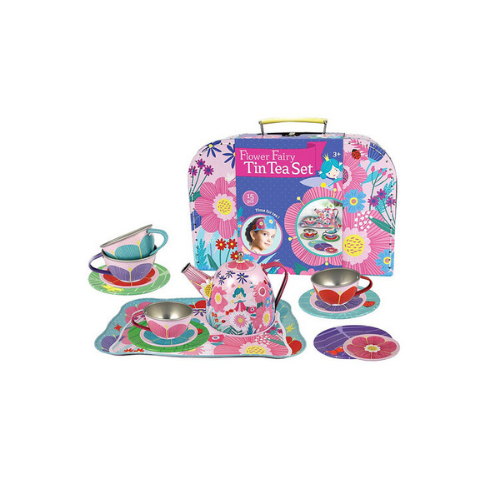 Tin Tea Party Sets
Bright Stripes
This is the "Computers OK" exception. We can't totally get off those Zoom calls, but we can turn them into something special with a festive tea party – Flower Fairies on the guest list! Bright Stripes tea sets have pretend tea cups and teapot and 4 paper tiaras to dress up for the occasion (at least above the waist). $29.99 BUY NOW
Editor's Note: Our Favorite Things is an ongoing collaboration with our partners at (cool) progeny. Some links are affiliate links. That means if you purchase something using one of the links, Women's Daily Post or our partners may receive a small commission. Affiliate links are denoted with an *.