Leah Eskin, writes the food column, Home of the Range, which runs weekly in the Chicago Tribune. She is the author of a memoir, Slices of Life: A Food Writer Cooks through Many a Conundrum – a book of recipes and the stories that go with them (the names Emergency Cherry Pie and Beach House Spaghetti give hints to the tales.)
Leah is a Baltimore resident and happy to do readings, coaching and teaching at book clubs and events if you contact her.
She graciously shared her recipe for Sweet Cherry Pie with Women's Daily Post, just in time to enjoy the local crop of sweet cherries! (top photo Michael Tercha/Chicago Tribune)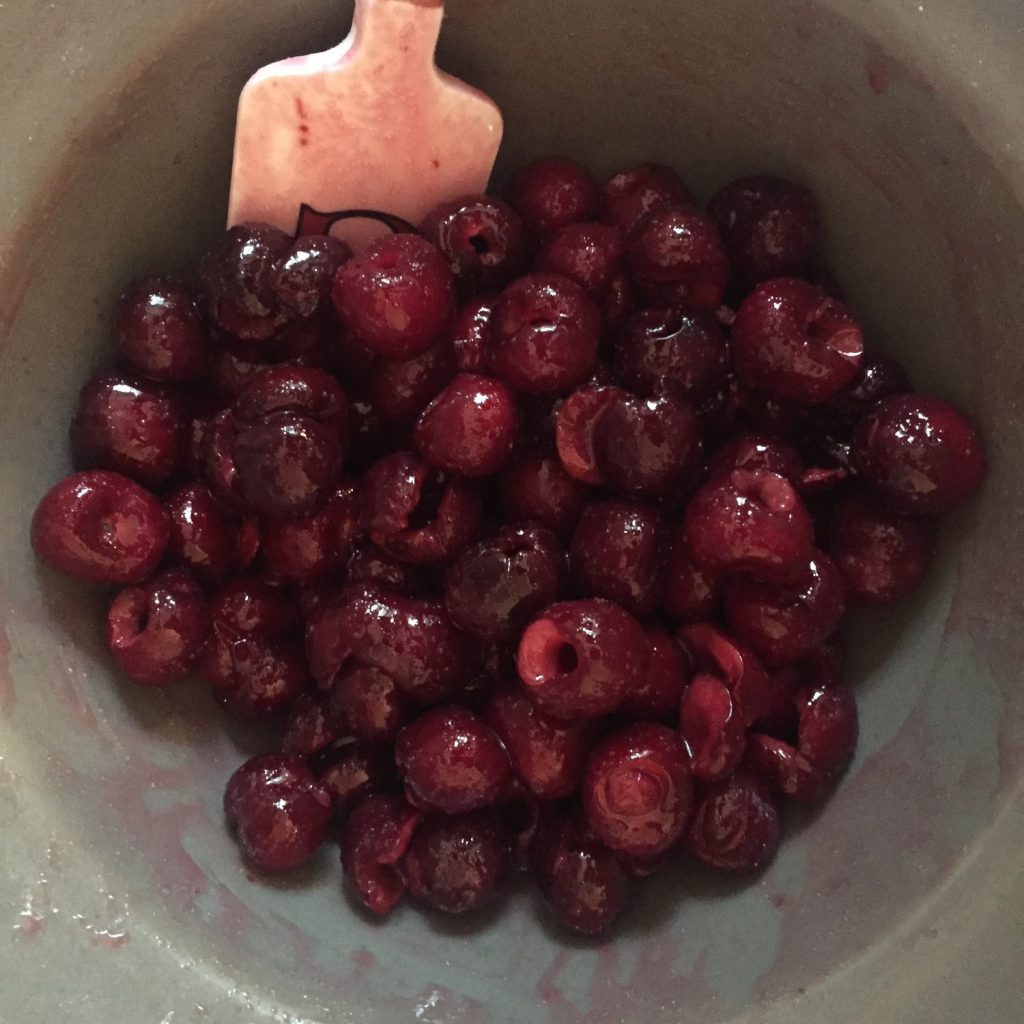 SWEET CHERRY PIE
Prep: 1 lazy afternoon
Bake: 50 minutes
Makes: 1 9-inch pie, serves 8
Ingredients
Pie pastry (recipe follows)
2 pounds (about 5 cups) fresh sweet cherries, pitted
¾ cup granulated sugar
3 tablespoons cornstarch
1 tablespoon freshly squeezed lemon juice1 teaspoon finely grated lemon zest
1/8 teaspoon kosher salt
¼ teaspoon almond extract
2 tablespoons unsalted butter, frozen
Instructions
Freeze: Roll out the larger round of pastry 1/8-inch thin. Fit into a 9-inch pie plate. Trim and crimp edges. Prick the bottom a few times with a fork. Freeze firm, 1 hour.
Macerate: Stir together cherries, sugar, cornstarch, lemon juice, lemon zest, and salt in a large saucepan. Let rest 20 minutes.
Crisp: Line pastry with foil or parchment. Weight with raw rice or baking beans. Bake at 400 degrees for 25 minutes. Let cool 5 minutes. Pull out parchment (and weights).
Thicken: Set the saucepan over high heat and bring to a boil. Cook until sauce turns glossy and thick, about 1 minute. Pull off heat. Stir in almond extract.
Weave: Roll out the smaller round of pastry 1/8-inch thin. Slice into strips. Scrape cherries and their sauce into pie shell. Grate frozen butter over cherries. Weave pastry strips into a lattice on top.
Bake: Set pie on a rimmed baking sheet. Cover rim with a pie halo or foil. Bake at 400 degrees until juices bubble at the center and lattice turns crisp and brown, about 45 – 50 minutes. Cool completely.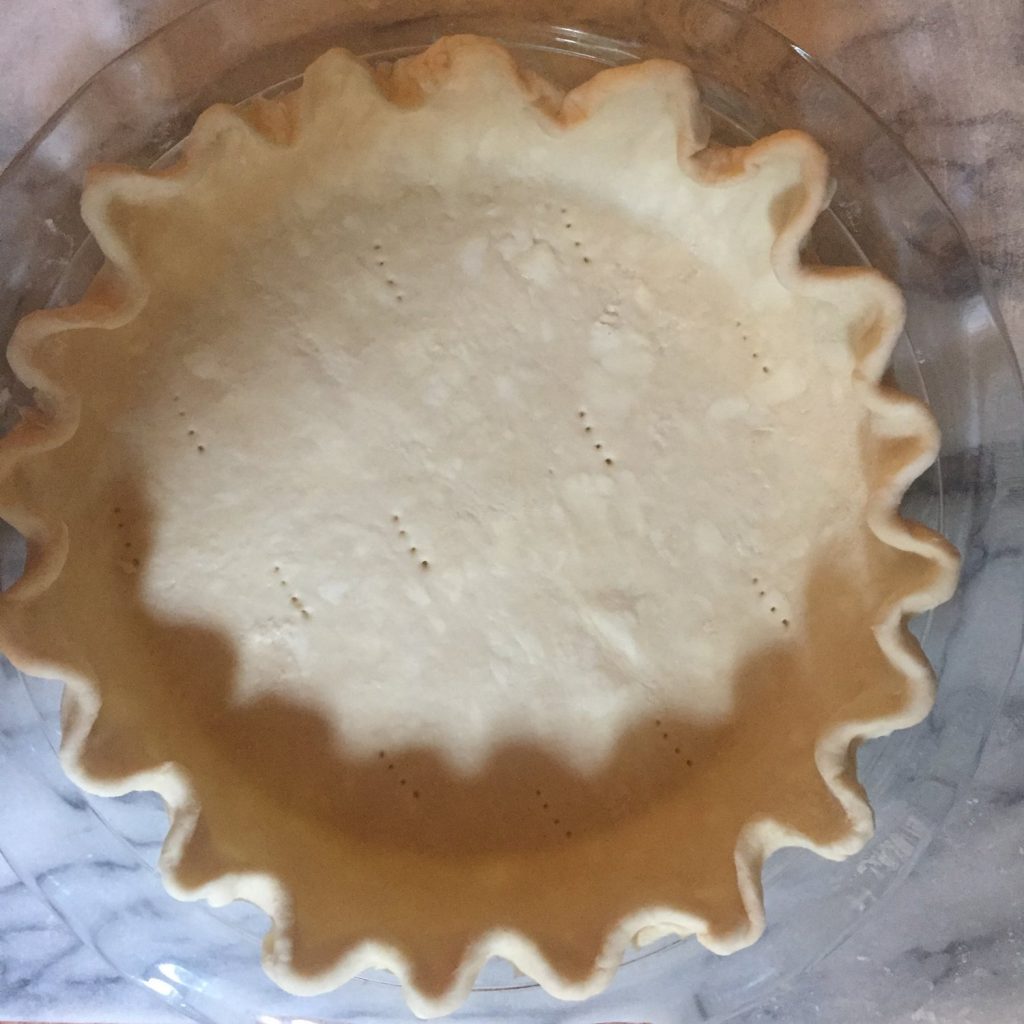 Pie Pastry Recipe
In the food processor, buzz together 2 cups flour, 2 tablespoons sugar and ¼ teaspoon salt. Drop in 1 cup (2 sticks) unsalted butter, cut up. Pulse until largest lumps are the size of peas. Turn out into a big mixing bowl. Drizzle on ice-cold water, 2 tablespoons at a time, folding pastry with a flexible spatula. When pastry begins to clump, knead once or twice and pat into 2 disks, one slightly larger than the other. Dust with flour. Wrap in waxed paper. Chill at least 1 hour.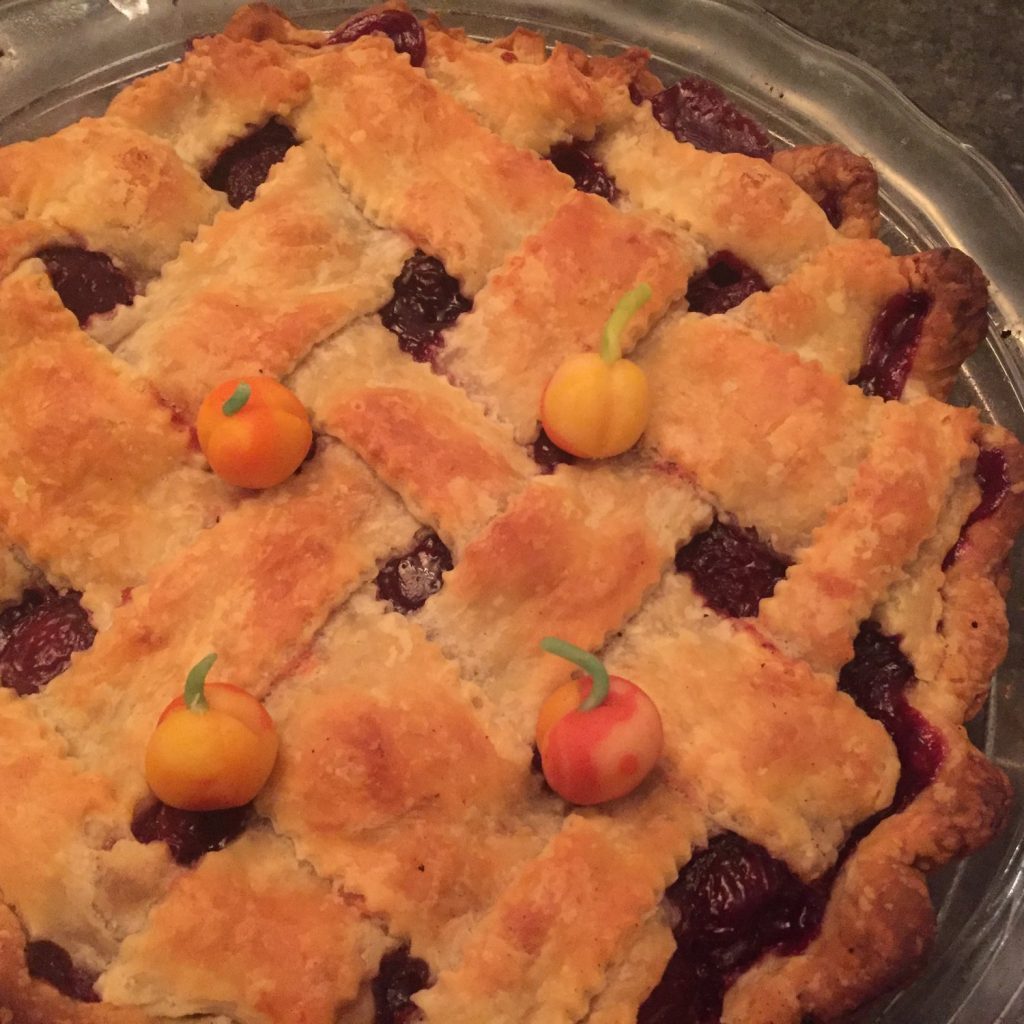 Enjoy! And if you make the pie, let us know by posting a photo on Instagram and Facebook and tagging us!