A fun way to use pumpkin — that's not pie! This is a quick and easy weeknight meal that will have you feeling downright autumnal.
Pasta Shells With Savory Pumpkin Sauce
INGREDIENTS:
¼ C butter
3 scallions, minced
2 T minced garlic
1 15-oz can 100% pumpkin puree
¾ C milk
½ C water**
½ t kosher salt
½ t cumin
½ t ground white pepper
¼ t allspice
½ C parsley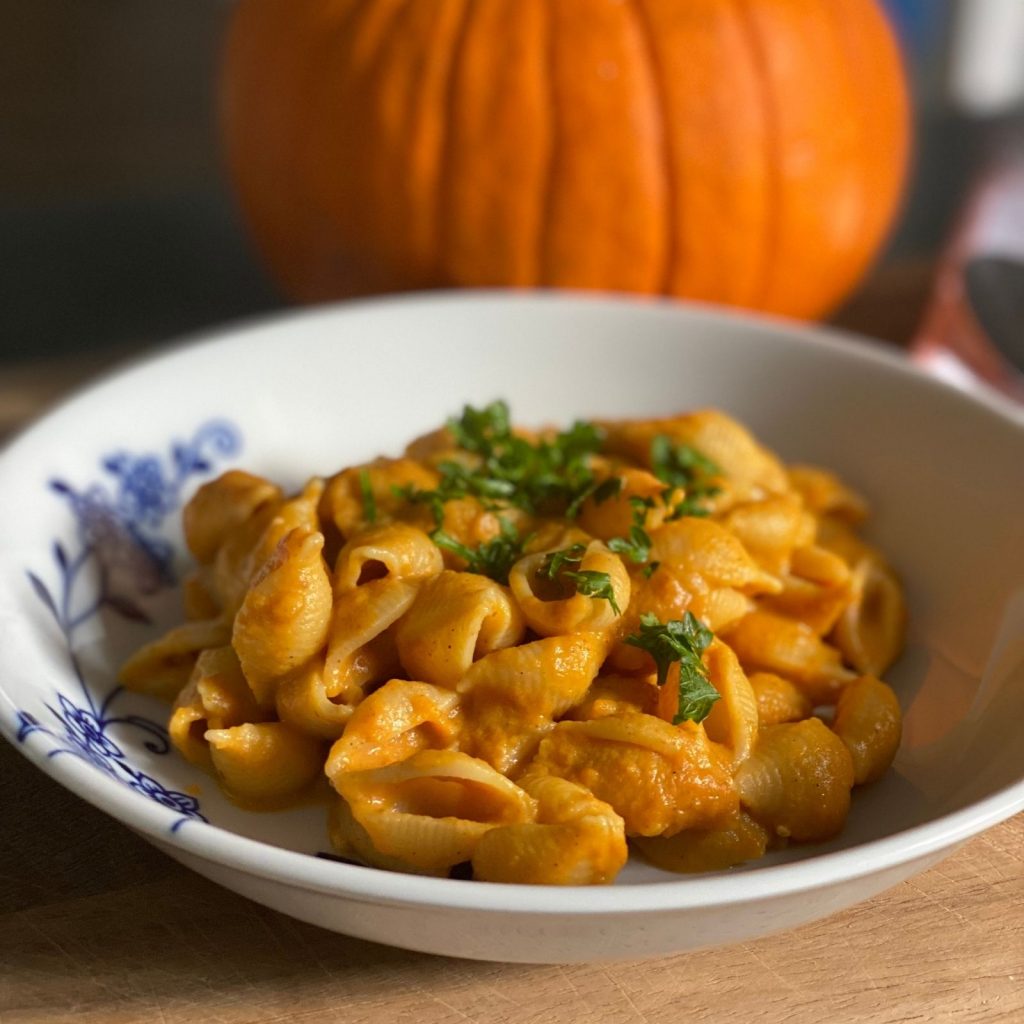 DIRECTIONS:
Melt butter in a large skillet over medium heat; cook and stir scallions and garlic about 3 minutes, until tender. Reduce heat, stir in pumpkin puree; stir and cook for 2 minutes.
Mix milk, salt, cumin, white pepper, and allspice into pumpkin mixture. Use up to ½ C water** to thin sauce to your taste. Simmer over low heat until heated through, about 5 minutes. Remove from heat and stir in parsley.
Cook small pasta (small macaroni shells, ronzini, etc.) according to directions, drain, and stir into the pumpkin pasta sauce.
** Option: Top with breadcrumbs and gruyere cheese. Place under the broiler until top is nice and bubbly. Enjoy!